LOWEST PRICES GUARANTEED "WAREHOUSE DIRECT"

At
Daniel's Remodeling
, we feature quality work at discount prices. Our friendly service includes all kind
of Flooring Installation, Home Improvement and Interior Remodeling.


Call now for a Free Estimate for Residential, Commercial and Industrial spaces!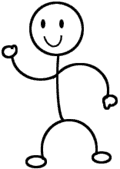 Daniel's Remodeling Information
Phone: (773) 895-1582
Fax: (847) 583-1052
Email:
Click Here

Remodelingbydaniel
Service

Plumbing
Electric
Drywall
Painting
Trimming Work
Carpet and many more...

773 895-1582

CALL FOR A FREE ESTIMATE